Strategy
LPL Financial Planner Branden Mann's military and combat experiences molded him into a data-driven, detail-oriented individual. Similarly, Branden implements a multi-step process when serving his clients. He first identifies each client's individual circumstances, listening to their needs, wants and goals. Based on this information, Branden crafts a proposed portfolio of products and services. Together, Branden and the client review the proposal and discuss what it will take to work towards being successful. With all parties committed, the plan is implemented. From that point forward, Branden monitors his clients' progress, addressing issues and celebrating wins.
Based on the defined goals, Branden will advise the client in a relevant capacity, strive to keep the client focused and act as a reminder of the importance of maintaining a disciplined approach to investing.
Citizens Financial Services (CFS) is an affiliate of the Citizens National Bank of Hillsboro, Texas. CFS was established in 2005.
Access these Products
Managed Money Accounts
Life Insurance
Stocks
Annuities
Brokered Certificate of Deposit (CD)
Bonds – Federal, State and Municipal
Access these Services
Financial Planning
Investment Analysis
Insurance Assessment
Branden C. Mann, MBA
LPL Financial Planner
Branden was raised in Northwestern Indiana by his single mother from a young age. He played basketball all four years of high school and then pursued collegiate education at Purdue University. After the September 11, 2001 attack, Branden enlisted in the United States Army as an Infantryman.
Branden earned his Bachelor's of Science in Health Science from Trident University and his MBA from the University of Phoenix. Branden currently holds Series 6, 7, 26, 63, and 65 securities licenses through LPL Financial. He also holds a Life and Health Insurance License.
Branden and his family reside in Hill County, and they are involved with numerous volunteer organizations. Branden's daughter Erin enjoys keeping her parents busy, participating in gymnastics, acting and many other fun activities.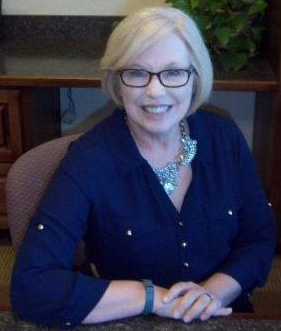 Kathy Porter
Administrative Assistant
Kathy has worked in brokerage services for over 20 years.  As an Administrative Assistant she is usually your first point of contact when you call or enter the office. Kathy is responsible for the firm's day-to-day operations, including: scheduling appointments, proper processing of account paperwork, assisting clients with service requests and assuring compliance with all federal, state, and firm rules.
Kathy resides in Hillsboro with her high school sweetheart, Gary, and one very spoiled miniature dachshund, Lucy! They have three daughters and sons-in-law as well as three grandchildren. She enjoys spending time with family, watching her grandchildren play sports and traveling.
Kathy likes the warm friendly atmosphere that comes from living in a small town. She brings many years of friendship and service to our clients.
Contact Us
By Phone or Fax
By Phone: (254) 582-7400
Via Fax: (254) 582-0700
Via Email
Branden Mann, Registered Rep. of LPL
branden.mann@lpl.com
Kathy Porter, Office Manager
kathleen.porter@lpl.com
Hours & Location
Hours
Monday-Friday: 8:30AM-4:00PM
Closed: 12:00PM-1:00PM
Location
1300 Corsicana Highway
Hillsboro, TX 76645